Yesterday, Chicago rapper Lil Bibby released his sophomore effort Free Crack 2, a follow-up to his 2013 mixtape Free Crack. 
I sat down and started to listen to it about an hour ago and finished it a few minutes ago. I've been looking forward to this release since listening to Free Crack, a mixtape that I'm still listening to months later. The release of "We Are Strong," a song that features my favorite artist Kevin Gates, only exacerbated the hype.
Before delving into the tracks themselves, I'll go ahead and address the skits and non-musical bits. "Birdman Intro" is a solid, boisterous beginning to the tape, with "O Fortuna" behind the speech. The rest of the skits do their job of building up the atmosphere and reminding the listener of the environment of Chicago gang life. I loved "Cam Skit" off of Free Crack, and "I Love To Hustle" fulfills that role in Free Crack 2. In particular, hearing:
Yeah you know a n**** got dough
A n**** could leave the league
But if I leave, the fans still gon love me man?

I Love To Hustle (prod. by Mitch)
The skit isn't original, originally coming from the movie Paid in Full. Most of the skits do the same thing, but none with the effect of "I Love To Hustle." The theme of struggling with the pain and difficulty that come with success, both on and off the streets, are never too far from Bibby's works.
The songs themselves can, at times, pull away from the message of the skits. (I'll return to do a full track by track commentary at some point in the future).
For a sophomore effort, the tape is excellent. As a follow-up to Free Crack (a project that landed Bibby a spot on this year's XXL Freshmen List, which is a basic who's who of upcoming rappers), the project doesn't quite live up to admittedly high hype.
Bibby's battle between the hardships of his old life and the pains of success bring out the best of him. The darkness of Chicago's streets are a much more interesting  tale the cost of wrist decoration. That's not to say that those songs aren't good or boring, but they certainly don't separate him as a note-worthy up-and-comer. He does manage to make some stick-out, true gangster rap tracks. Much like Free Crack, a few tracks separate themselves as above the rest.
"Game Over," which features fellow Chicago rapper Lil Herb, has the two trading quick, brief verses over horns and shuddering bass to create a cohesive, threatening track.
"Dead Or In Prison" uses a haunting glockenspiel melody matched up with Bibby's frustration and anger to prove the rapper's status as more than just another Chiraq rapper.
"We Are Strong" probably comes out as my favorite track on the tape. It features Baton Rouge rapper Kevin Gates (my personal favorite rapper) over a sample of Pat Benatar's "Love is a Battlefield."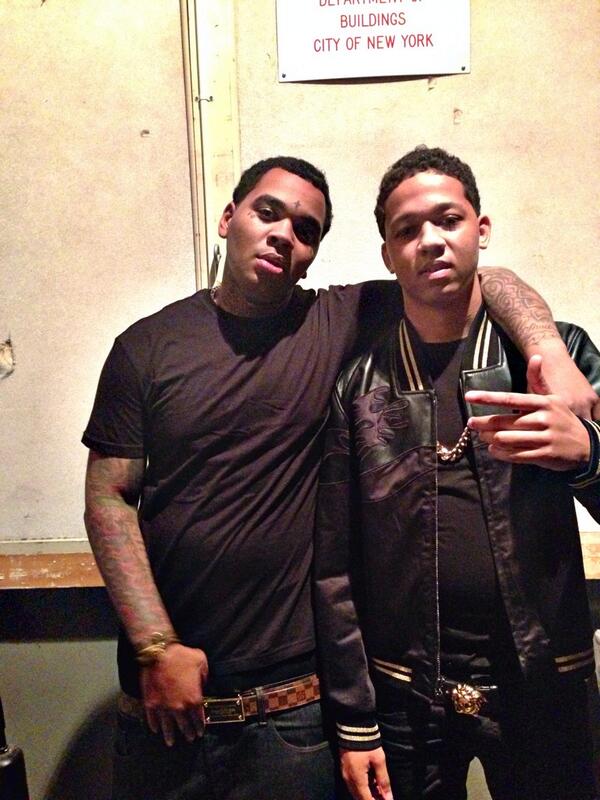 The two deliver fantastic verses, with Gates acting as an older brother of sorts for the younger Bibby.
The other track that initially stands out is "What You Live For." Bibby expresses the difficulties of his life on the streets, from worrying about undercover cops to listening to his grandmother concerns about his life. His second verse offers up my favorite lines that can be used to sum up Bibby's attitude and his music– behind the wealth and ego, rap and drugs truly aren't for status. They're just a means to supporting their families in a world devoid of possibilities, education, or aid. Bibby's success will always come ahead of himself; my only hope is that his sacrifices don't take him away from the scene and deliver him into a position where he can safely support his family while creating some powerful music.
N****s taking risks for the money, doing years for it
Gotta feed them kids boy
Grinding so hard, I don't do it for myself
Long as the fam straight, who gives a f*** about my health?
Look, weighing up them grams, that's how I learned mathematics

What You Live For (prod. by Kane)
---
EDIT 1
I'm a complete sucker for melodic or unusual samples. "Tomorrow" is absolutely delightful– Annie's singing mixed with Bibby comparing finding out his favorite rappers are just faking their street life to a kid finding out Santa isn't real. The fact that you hear Annie's optimism about tomorrow being better get interrupted by the sounds of a drive-by is technically fantastic producing– but on a deeper level, it's absolutely heartwrenching. It gives me the vision of a camera focused on the bleeding body of the drive-by victim, slowly panning up as Annie hits the climactic finish of the song. It's chilling.